Heart of the Hive Honeycomb Necklace
Flower Mandala Earrings
Seed of Life Mandala Earrings
Love Triangle Teak and Raw Brass Necklaces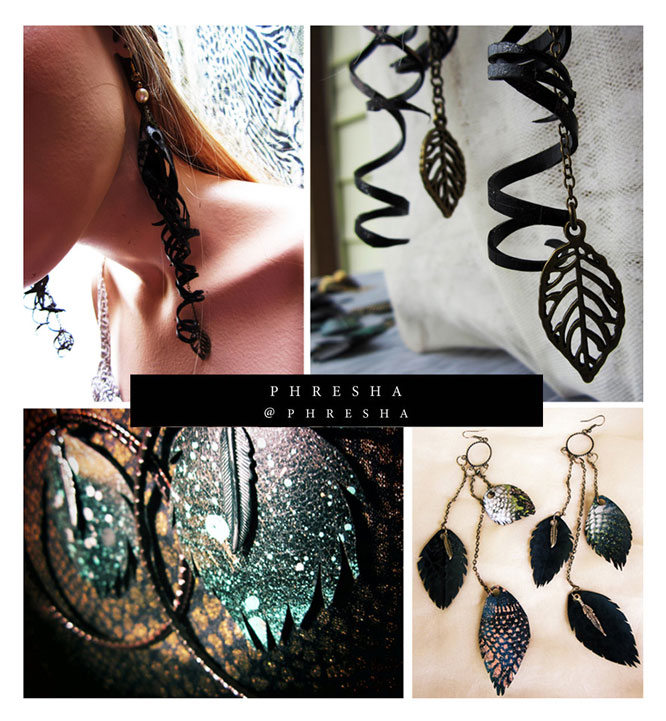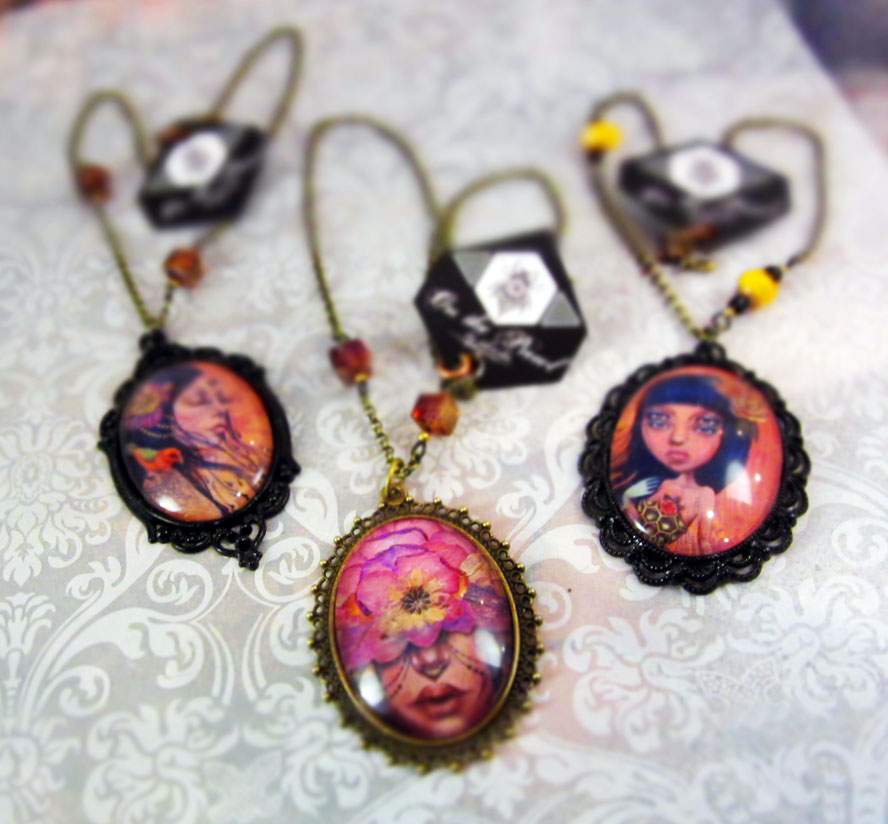 One of a Kind Mini Art Print Pendants
Titanium Rainbow Quartz Earrings
Queen Bee Honeycomb Earrings
Love Triangle Upcycled Bike Tube Collection
Moon Goddess Earrings
Heart of Gold Queenbee Necklace
Flower Mandala Pendant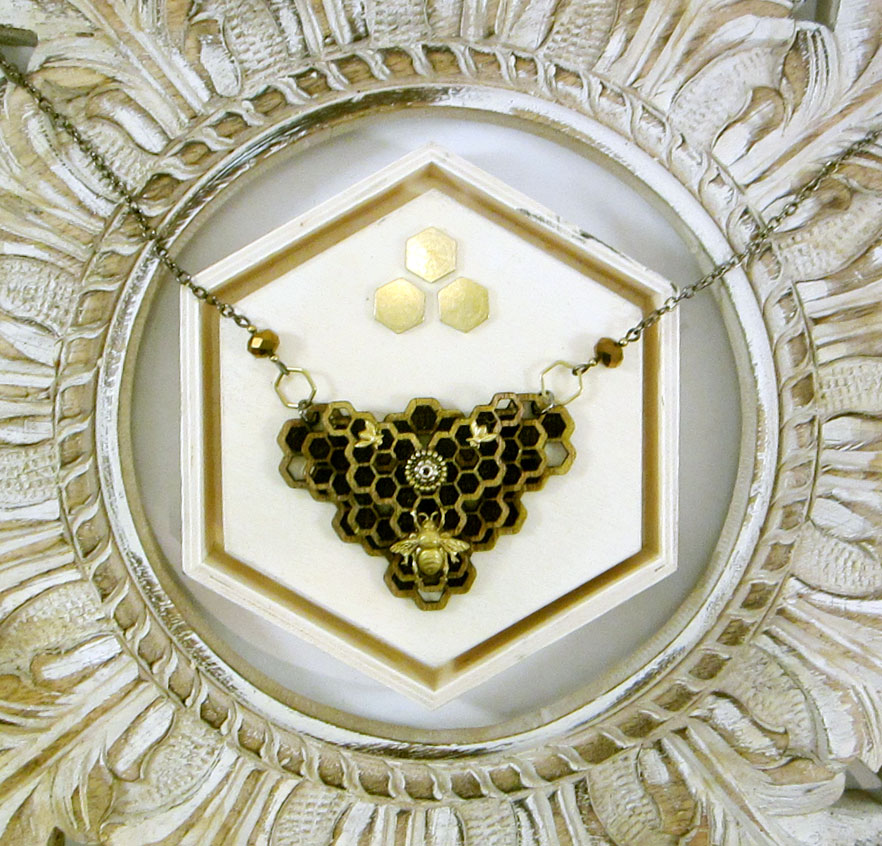 Heart of Gold Queen Bee Necklace
Ltd Ed Killa Bee Wu-Tang Commerative Hat Pin
Heart of the Hive Honeycomb Necklace
The hive of the bees is the heart and soul of the bee community, similar in shape to a heart the hive is filled with rich nurturing energy. Bee lives from the heart, from the source of overflowing abundant love.
Flower Mandala Earrings
Seed of Life Mandala Earrings
The Seed of Life is a universal symbol of creation that clearly expresses the unity of all "separate" objects in creation. Found at the heart of an ancient pattern called the Flower of Life, there is an entire cosmology of consciousness encoded into this singular geometric seed.
Love Triangle Teak and Raw Brass Necklaces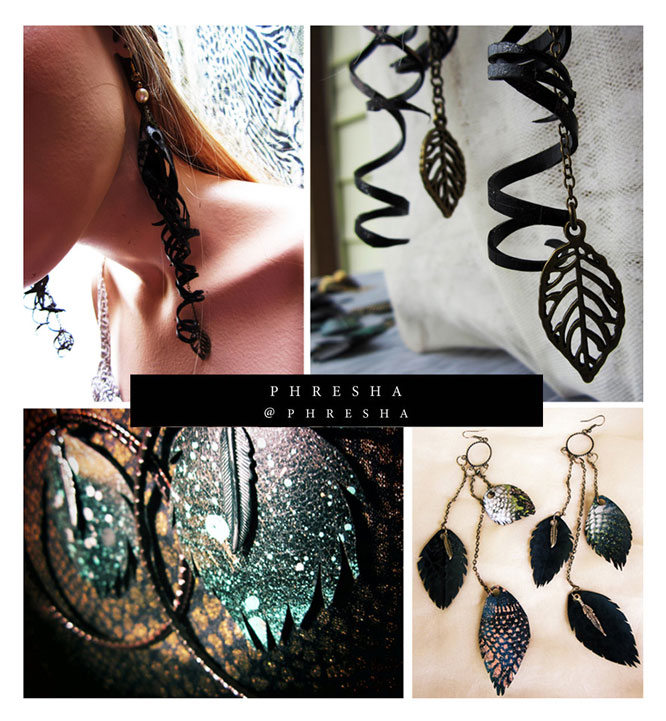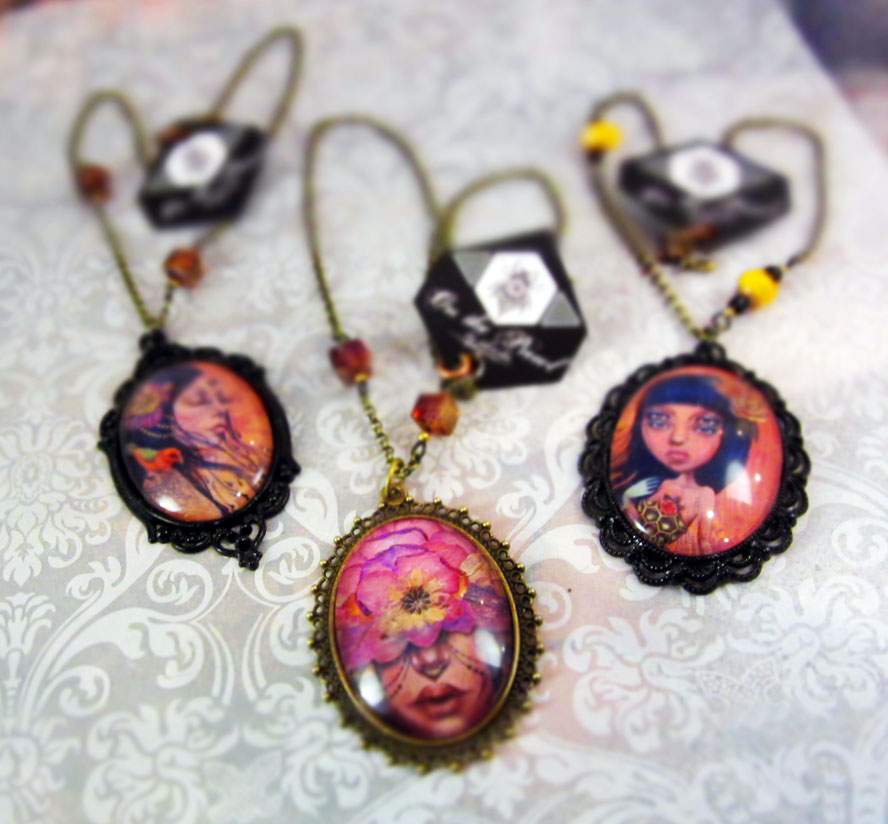 One of a Kind Mini Art Print Pendants
Titanium Rainbow Quartz Earrings
Queen Bee Honeycomb Earrings
Love Triangle Upcycled Bike Tube Collection
Moon Goddess Earrings
Heart of Gold Queenbee Necklace
Flower Mandala Pendant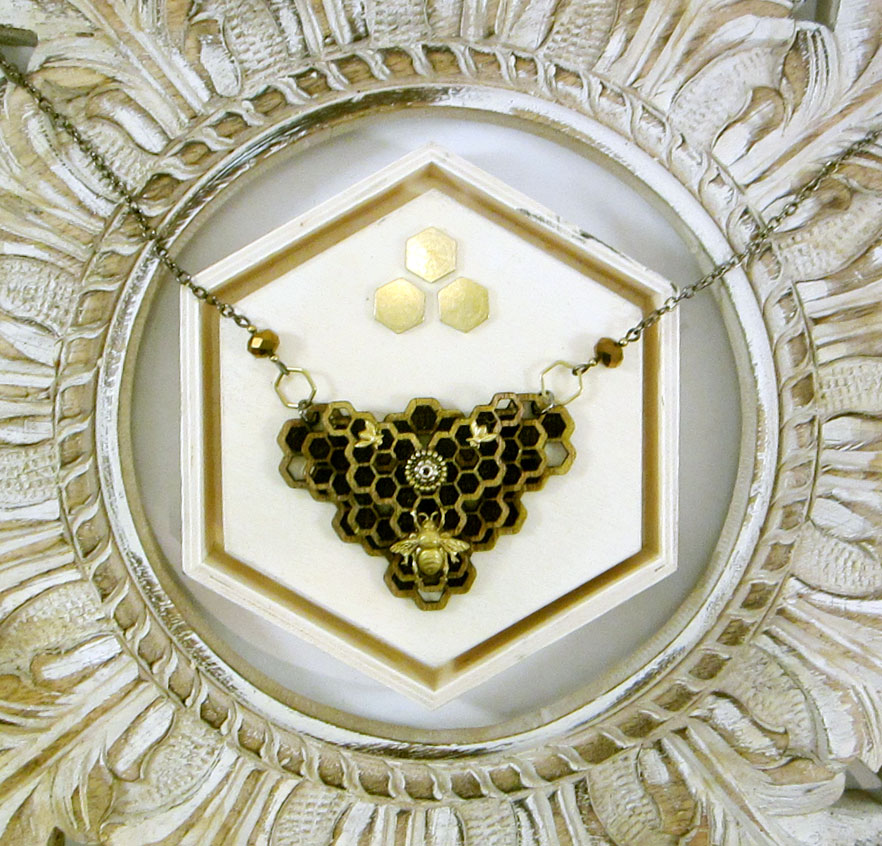 Heart of Gold Queen Bee Necklace
Ltd Ed Killa Bee Wu-Tang Commerative Hat Pin
1
2
3
4
5
6
7
8
9
10
11
12
13
14
15
16
17
18
19
20
·
·
·
·
·
·
·
·
·
·
·
·
·
·
·
·
·
·
·
·